Office365 Add-ins for Outlook, Teams and SharePoint
MeetingRoomMap provides Add-ins for Outlook, Teams and SharePoint to visualize the location of meeting rooms, co-workers and even custom location categories. Locations are shown on your own custom maps / floorplans. Use this site to manage images and locations for the Add-ins.
---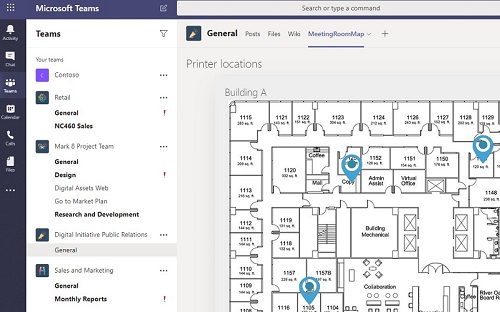 Web parts for SharePoint and Teams
let users search and view locations
The MeetingRoomMap web parts can be added to SharePoint Online pages and be used in Teams as tabs.
The web parts can be used to display meeting rooms, co-workers or custom location categories. The web parts can be configured to show a search bar for end-users or set to always display a fixed item or list of items.
---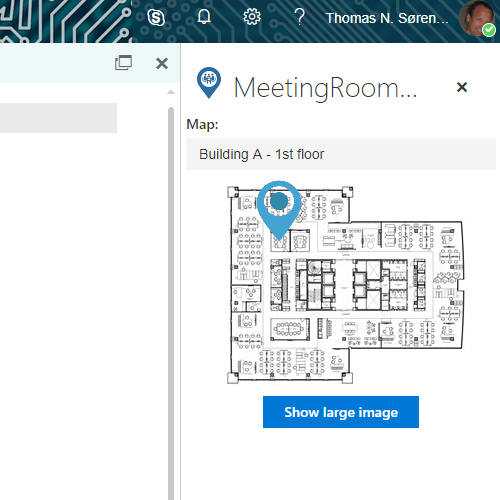 Show location
of your meeting room in Outlook
MeetingRoomMap Add-in for Outlook shows a task pane inside meetings with a map image/floorplan with indication of the current meeting room.
Works with the browser and client versions of Outlook.
---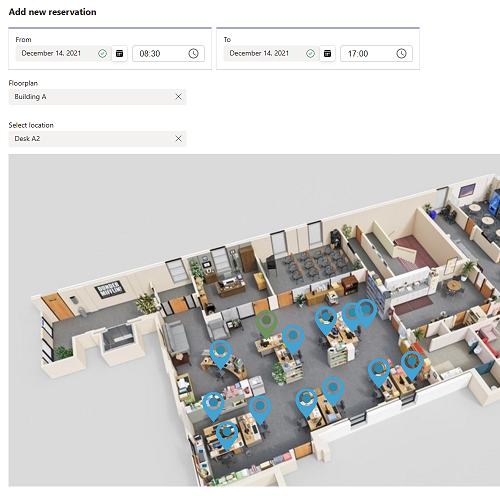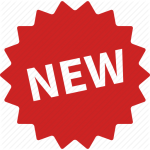 Make reservations for desks
or other mapped items on your uploaded floorplans.
Use Desk Reservations Teams app to make reservations for desks or other mapped items.
View desk reservations made by other members of your team to organize work in flexible office spaces.
---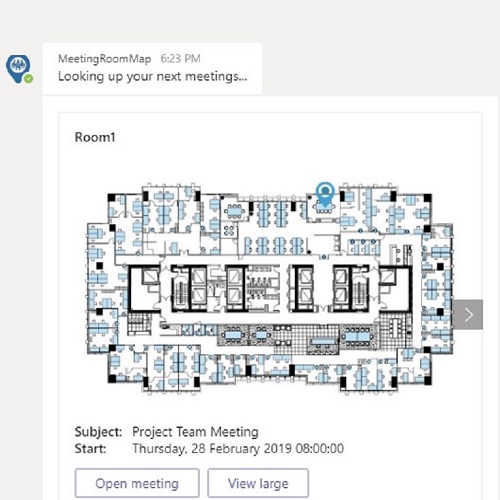 Talk to Bot in Teams
and get location of next meetings and coworkers
The MeetingRoomMap bot can be added to Microsoft Teams.
Users can talk to the bot and get maps for their upcoming meetings as well as look up the office location of their coworkers.
---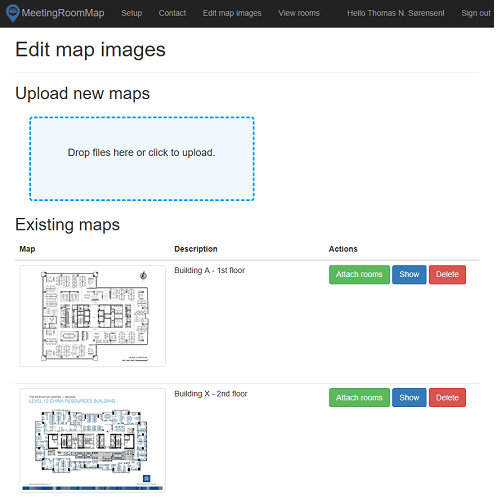 Easily add maps
by drag and drop
Administrators can upload multiple map images/floorplans. Upload images for different locations/offices, by floors or by dividing large buildings into smaller section maps.
---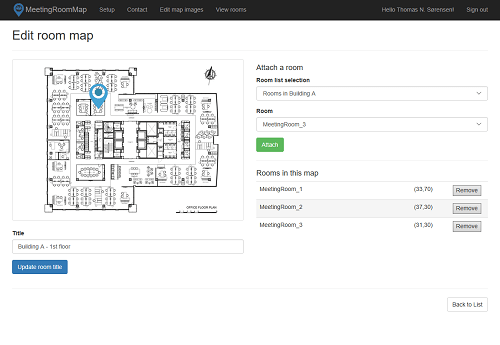 Attach rooms, people and locations
and map their precise location.
Through the Microsoft Graph API all the organizations meeting rooms and people are listed and can easily be mapped by simple clicking on the uploaded floorplans indicating their precise location.
---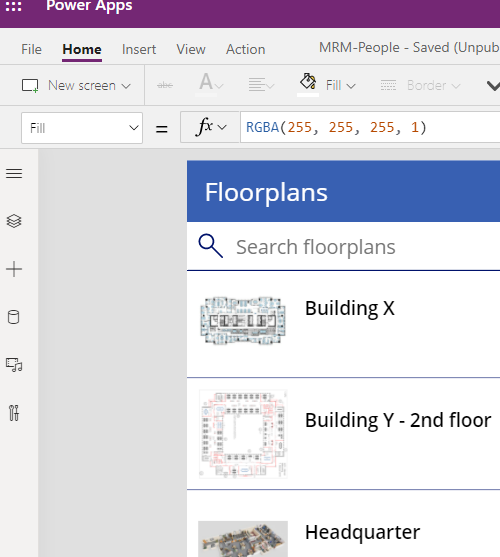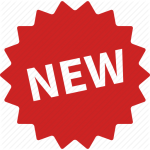 Power app connector
let users create their own Power Apps and Power Automate flows.
MeetingRoomMap now also exists as a Power App connector. Use this connector to search and display the mapped locations in your own Power apps and Power Automate Flows.
Operations exists for each of the location types: Meeting rooms, people and custom locations.